we registered for gifts about 6 weeks ago. i was so excited.. i couldn't wait to get one of those big ugly scanners and just shoot away..so our first stop was
williams

-

sonoma
. they have a bride & groom
sunday
thing...they open early for registering couples...feed you wonderful brunch, fresh squeezed orange juice, and coffee. it was heaven. they also let you try out products such as the knives, the espresso makers, and the juicers. i loved every minute of it. and i got to sign up for this: (oh my heart be still...)
it doesn't end there..they also offer free cooking classes for the bride and groom throughout the year. you can also return on any of the special
sunday's
for more brunch and to update your registry, although the online management tool is so easy.
ahhh
. w-s i think i love you.
our next stop was
macys
.
i'm
not super excited about it because i really wasn't crazy about the whole experience. it all seems somewhat cheap...especially after the w-s experience. although, they did give me a nice
swiss
army tote. we chose
macy's
because it is an actual, familiar store to the older generation of our hometown. we really felt that we wanted our guests to feel comfortable about where they purchased their gifts. so we signed up for towels, bedsheets, and silverware. the one thing that really bothered me about
macy's
was that their bonus point system was kind of a
gimmick
...you have to sign up for a credit card in order to get the extra discounts after your wedding date. the last thing we need to start out our lives together is a brand new credit card. although...i am really excited about this: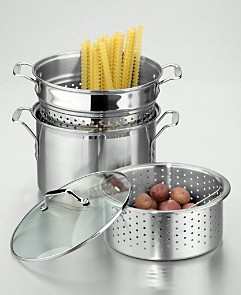 so after reading several wonderful wedding blogs, i heard about
wishpot

.com
. this is how it works...any product you find online you can register for
thru
wishpot
and the service is free and it's easy.
i'm
addicted already. not only have i created a wedding registry, i can create a
wishlist
for birthdays,
christmas
, etc. just check it out. it's great. i got to sign up for some beautiful things..